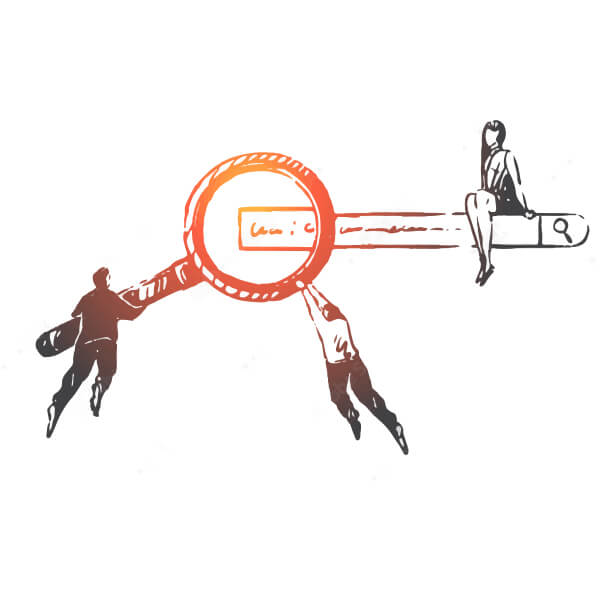 Google ADS to platforma, która umożliwia dotarcie z reklamami do konkretnych osób w sieci internetowej, natomiast Facebook Ads w sieci social media - Facebook / Instagram. Dzięki nim jesteśmy w stanie kierować komunikaty do potencjalnych klientów, kontrolując przy tym wydatki na kampanie.
Stale monitorujemy efekty i zarządzamy nimi w taki sposób, by być zawsze o krok przed konkurencją.
Jeżeli nie lubisz długo czekać na rezultaty działań reklamowych, to Google Ads oraz Facebook Ads zdecydowanie jest dla Ciebie! Dobrze skonfigurowane płatne kampanie dają natychmiastowo widoczne efekty.
Oferujemy również usługi z zakresu pozycjonowania stron oraz sklepów internetowych. Jest to kompleksowe działanie polegające na analizach, optymalizacji technicznej oraz wzbogacaniu strony o wartościowe treści. Warto podkreślić, że są to działania długofalowe. Aby zobaczyć efekty, należy uzbroić się w odrobinę cierpliwości.
Nie zwlekaj z kontaktem - mnożymy potencjał genialnych firm!
Dlaczego reklamy na Facebook i AdWords są idealne dla Ciebie?
Oto najważniejsze ich zalety:
1.

Ogromna społeczność

Z usług Facebook oraz Google korzystają miliony ludzi w Polsce. Dzięki reklamie w tych mediach docierasz do ogromnej grupy odbiorców.

2.

Stosunkowo tania forma reklamy

Taka reklama jest stosunkowo tania w porównaniu do innych form. Można dotrzeć do dużej grupy potencjalnych klientów już w niskich comiesięcznych budżetach reklamowych.

3.

Szybkie i dobre efekty

Natychmiastowe efekty - tuż po jej uruchomieniu od razu pokazuje się ona w całej sieci reklamowej, dzięki czemu docierasz do potencjalnych klientów.

4.

Precyzyjna grupa docelowa

W kampaniach reklamowych Facebook oraz Google określamy grupę docelową - dzięki czemu trafiamy do potencjalnie zainteresowanych klientów i minimalizujemy wydatki na reklamę, a zwiększamy przychody Twojej firmy.